Uncategorized
Everything about the Lady in RCB dugout Navnita Gautam- Role, Experience and Unknown Facts Revealed!
The match between Mumbai Indians and Royal Challengers Bangalore turned out to be one nail biter. While all worked in the favour of RCB, the victorious moment brought to attention a lady in the Royal Challengers Bangalore dug out who was celebrating as vigorously as the team players. Clad in the team jersey all eyes were on the mysterious woman. Well, the cat's out of the bag, she is Navnita Gautam. Navnita is the massage therapist for RCB.
Who is Navnita Gautam?
Navina Gautam is the massage therapist for RCB this season. This is her first outing with team. Gautam had been appointed by RCB last October which ever since has created quite a positive buzz. She is a Canada based massage therapist.
Navnita Gautam Work Experience
Navnita is new to the IPL franchise but not to the game of cricket. She has earlier been with the massage therapist with Toronto Nationals in the Global T20 Canada league. She has also been a part of the India women's basketball team during the Asian Cup.
Why is Navnita Gautam's Presence Important?
Navnita Gautam may be the massage therapist for RCB but the implementation is much bigger than that. Gautam represents the female community in her current position. Prior to this the female gender wasn't adequately represented in the IPL franchises. As a result it was a conscious decision to make a woman as part of the support staff members in the IPL. Prior to Navnita Gautam, there have been only two other support staff members as far as IPL has been on for the last 13 years. Earlier, Deccan Chargers has hired massage therapists Patricia Jenkins and Ashleigh Joyce.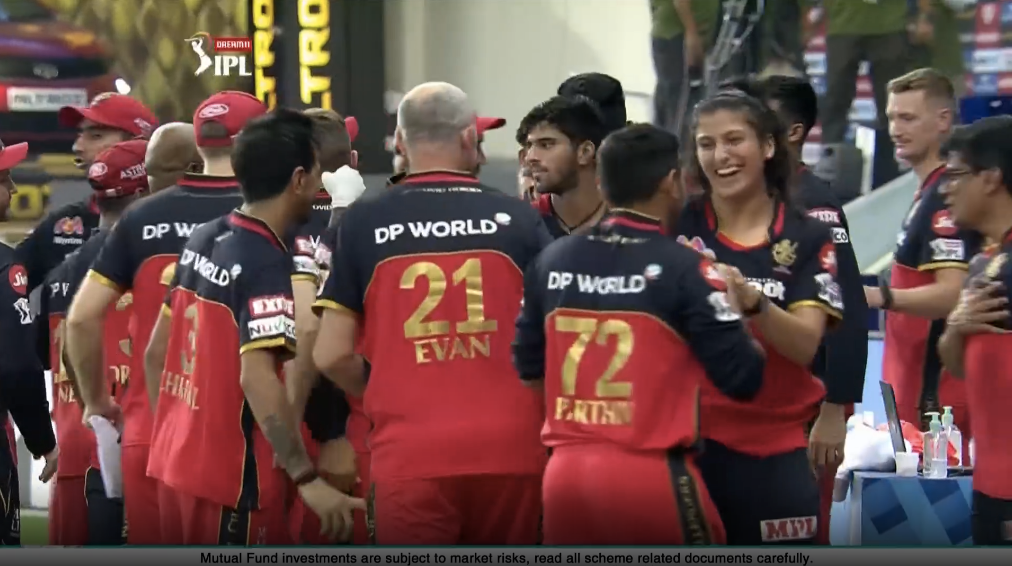 Before this fascinating sight the audience has never actually seen a woman in the team dugouts at the IPL matches. This is surely a sight we could get used to as equal representation is of prime importance in any field.