Uncategorized
Who is VJ Chitra's husband Hemanth? Here are some interesting facts about him
The most popular serial among the current ones is the Pandian Stores that's being aired on Vijay TV. Pandian Stores is a stark copy of the super hit movie Anandam starring Mammootty and Murali directed by Lingusamy.
It seems that many years after the release of Anandam, they have become the inspiration for the story and are running this serial. That too has been well received among the people. Kadir and VJ Chitra are the most popular couple in the Pandian Stores series. They were earlier enemies like rat and cat but these days the love scenes and chemistry between them is well appreciated by fans
Suddenly VJ Chitra's marriage was annoucned and her engagement happened during this lockdown. She is going to marry him soon. VJ Chitra's fiance is Hemanth, who is a businessman from Hyderabad.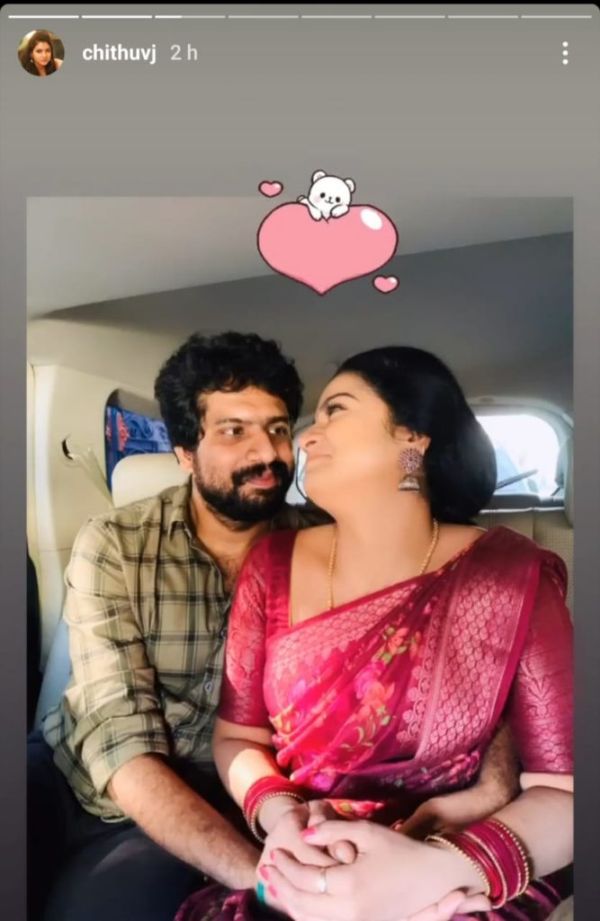 In this situation, VJ Chitra has introduced her husband to the world. The romantic photos the two have been posting recently on social media sites keep fans happy.