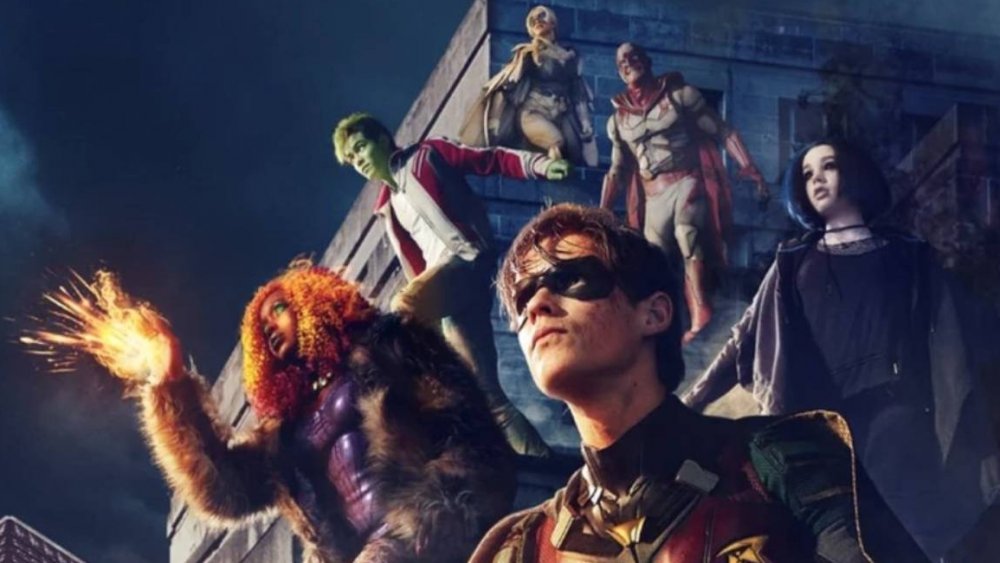 The entrance of Slade Wilson, a.k.a. Deathstroke the Terminator (Esai Morales), is a huge deal. Considering the Titans' roster includes a shapeshifter, the powerful daughter of a demon, a Themyscrian warrior, and Batman's first protege, you would think a guy with the comparatively meager powers of Deathstroke would be  a poor choice for a season's Big Bad, but the source material tells a different story. 
The Deathstroke of the comics is about as unbeatable as you get. He's one of the few DC Comics characters to prove he can wipe the floor with Batman, and sometimes he can do a lot more. On a couple of occasions, Slade has taken on entire Justice League rosters single-handed, perhaps most famously in 2004's Identity Crisis #4, in which Doctor Light hires Slade to protect him against a retro League line-up and he comes close to taking them all out, almost stealing Green Lantern's ring.  
The Slade Wilson of Titans is, so far, a much more passionate version of the character than we usually see. The Deathstroke of the comics is often cold and calculating, being cruel or kind based solely on what will best get his next op done. He's also one of the more morally ambiguous characters in the DCU. While he's often painted as a villain, he's also worked alongside heroes like the Justice League, most recently in the mini-series Justice League: No Justice.