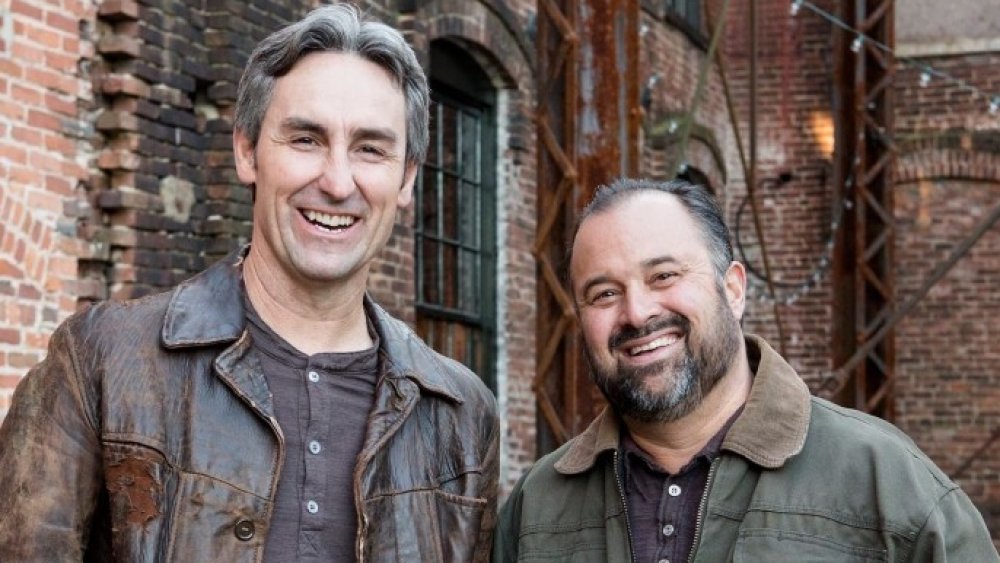 It's safe to say that the picking business can be pretty profitable, especially if you manage to parlay your picking into a successful reality TV show. Insofar as television salary, Wolfe makes an astounding $500,000 dollars per season, and Fritz makes a little less at $300,000 dollars per season. Danielle, in her smaller role, makes about $15,000 for each episode of American Pickers she appears in, and though there isn't much information available for Lauren, it's safe to assume she gets paid at a rate on par with Danielle's.
On top of that income, the show's stars obviously earn a substantial living from their actual business endeavors, which aren't limited to dealing antiques. Fritz operates the restaurant attached to his shop, and Wolfe has two additional separate business ventures: he operates as a wholesale vendor for designers, and he recently opened Two Lanes Guesthouse, a vacation rental in downtown Columbia, Tennessee, which is festooned with picks he's made on the show as decor (and which is essentially part advertisement, part genuine boon to local tourism). Of course, these side ventures are largely thanks to Wolfe and Fritz's American Pickers stardom — but that doesn't make them any less lucrative.
Net worth is a tricky measuring stick, as it's based on things besides simple cash in the bank, such as real estate holdings and financial investments. But it's estimated that in total, Frank Fritz's net worth is approximately $4 million dollars, and Mike Wolfe is worth about $5 million dollars. Danielle's net worth is roughly $1.5 million, and Lauren comes in at a more humble $300,000. 
What American Pickers' stars make in the actual transactions on the show is impossible to guess after the requisite taxes and expenses are deducted, and of course, the very nature of reality TV tends to obfuscate subjective truth just a touch. But there is little doubt that the four stars of one of the History Channel's most popular and long-running programs are doing very well indeed, and as long as the television-viewing public holds onto its fascination with turning forgotten junk into riches, they'll probably continue to rake in the dough.