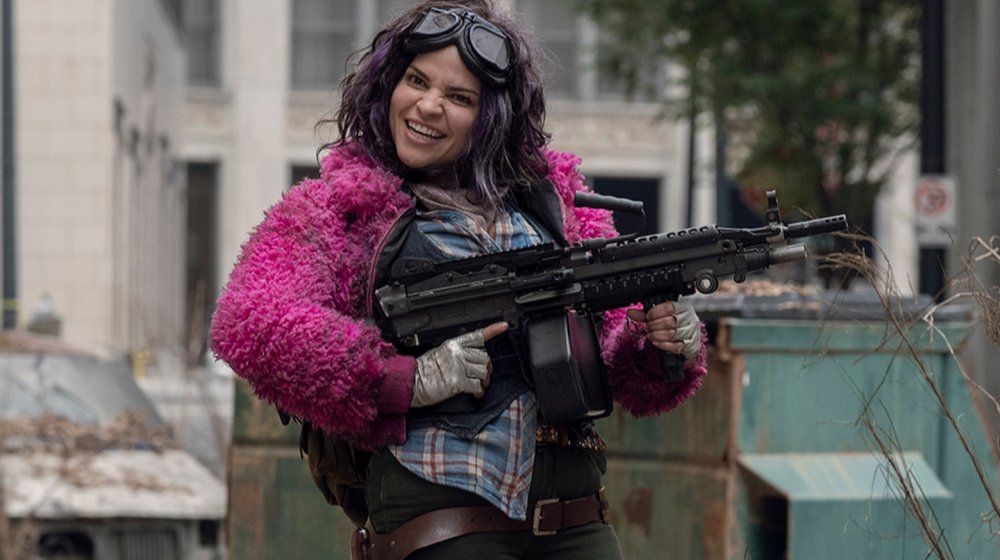 During the panel, host Chris Hardwick asked Lázaro how her time as Princess impacted her day-to-day life. While her family — her father, in particular — loves to joke with her about her fame, Lázaro has turned it into something truly special. 
"It's mostly been online because I don't leave the house. I go get groceries for the family and stuff, but all the interactions have mostly been online — apart from my dad [joking around]," said Lázaro. "They always play with me! Like, we'll be at a store and he'll say, 'Isn't that Paola Lazaro from The Walking Dead?!' And I'm like, 'Ugh! Can you not?' So embarrassing."
After laughing about that anecdote, Lázaro got serious when sharing how the response to Princess has touched her heart. 
"It's been really beautiful to share with the world something I work so hard for and to share with the world a character that I think has a huge heart regardless of her struggles in the past. I've always been a very transparent person, and me sharing my journey and my struggles and my vulnerability with the audiences through the internet has allowed them to be vulnerable with themselves about different struggles," Lázaro said, citing her role as a way to get viewers in touch with their troubles and adversities in an online setting. She went on to say, "That has enabled a beautiful conversation with them, and so I'm very thankful for that."
Her sentimental words about her experience on The Walking Dead tells audiences everything they need to know about the kind of person Lázaro is. She used social media to convey how she made it through her long journey to landing the role of Princess, connecting on a deeper level with Walking Dead viewers. The actress remains as down-to-Earth as ever and didn't allow the role to go to her head; instead, she used it to help motivate others to work for their dreams.