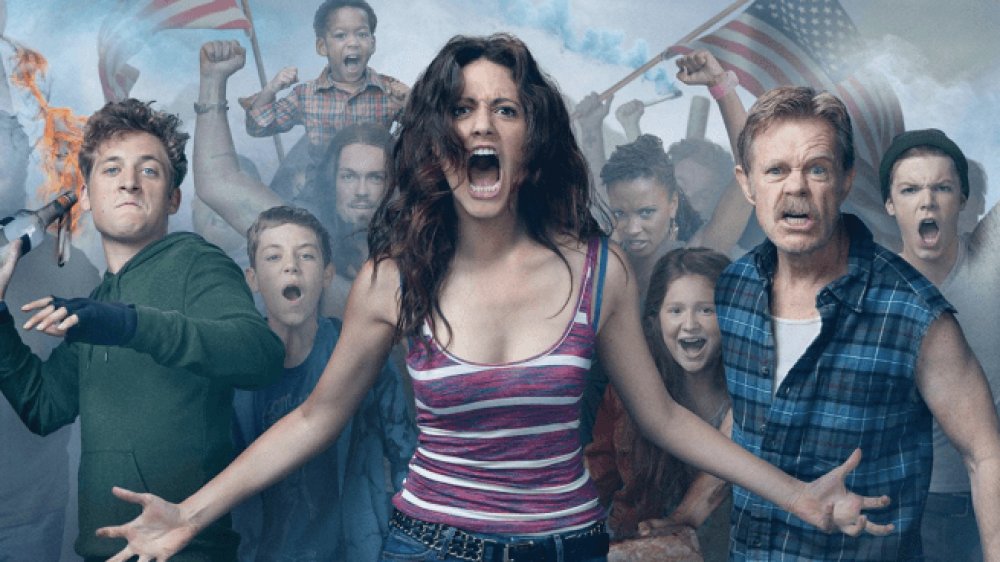 It's worth repeating that Shameless has sported an impressive ensemble cast since premiering back in 2011 — with the likes of Jeremy Allen White (Lip Gallagher), Emma Kenney (Debbie Gallagher), Cameron Monaghan (Ian Gallagher), Steve Howey (Kevin "Kev" Ball), Ethan Cutkosky (Carl Gallagher), and Shanola Hampton (Veronica "V" Fisher) all pulling their weight throughout the show's first nine seasons. As such, their characters and storylines have seen ample screen time over the years. With Rossum now out of the picture, it's safe to assume you'll be seeing a lot more of their stories on season 10. 
It's already pretty clear that Kenney is primed to step into the spotlight as the new, iron-fisted head of the Gallaghers' hectic household — and you can be certain that both Jeremy Allen White's Lip and Cameron Monaghan's Ian will see a dramatic increase in screen time on the coming season. There's a safe bet that a few new faces will join the fray on the coming season as well, with Agents of S.H.I.E.L.D. and UnReal star Constance Zimmer already announced for a multi-episode arc, and season 9 supporting player Luis Guzman's glorious mug featuring prominently in the Shameless season 10 trailer.
Still, with all the talent and potential storylines that may unfold without Rossum's Fiona in the mix, one thing is absolutely clear: with Wells and co. looking to keep the family together for Shameless season 10 and possibly beyond, they've already got all the star power they need to keep viewers on board in perennial Emmy nominee (five times for Shameless alone) William H. Macy. The actor behind the alcoholic drug addict Frank Gallagher is likely to get a huge bump in screen time on season 10.
So no, Shameless season 10 probably isn't doomed without Emmy Rossum. The only real question about season 10 of Shameless is if Macy can carry the load. Whether audiences will tire of Frank Gallagher's incessant, morally vacuous scheming without Fiona's moderate moral compass trying to keep him in check is another thing entirely. Only time will tell, of course. 
Fans can get their first real look at the Emmy Rossum-less Shameless when the show's 10th season premieres on Showtime on Sunday, November 10 at 9 PM ET. And if you're dying to know where you can see Rossum next, she's currently in pre-production on a limited series based on The Hollywood Reporter's investigation into Los Angeles' mysterious billboard icon Angelyne.