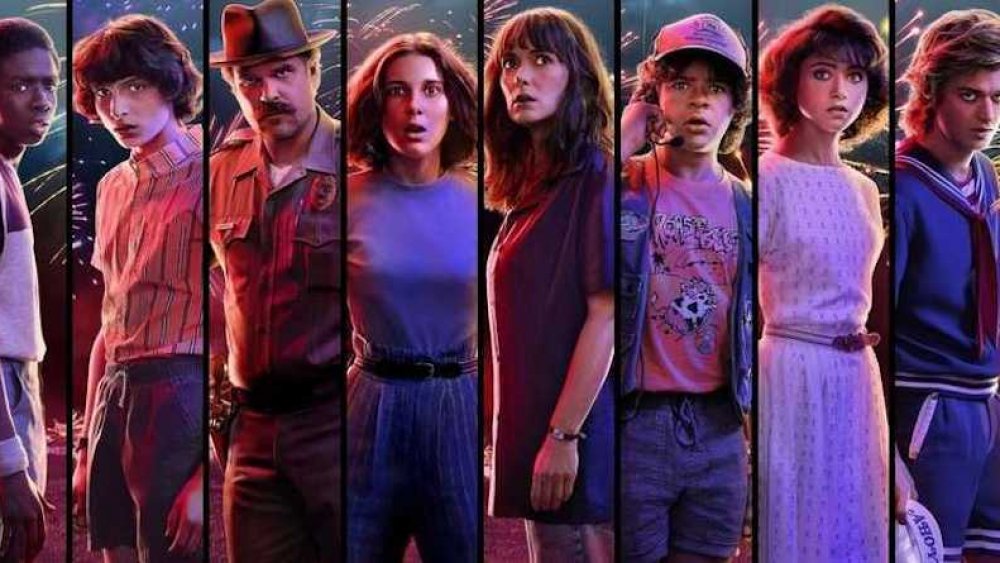 It seems pretty clear that the new batch of Stranger Things episodes will take viewers out of the increasingly un-cozy confines of Hawkins, and the season 3 finale offers a couple of big hints about what could be ahead on season 4.
The finale episode saw the Hawkins kids outsmarting the Demogorgon and his minions — not to mention a group of nefarious Russians bent on re-opening the passage to the Upside Down — thus again saving Hawkins (nay, the world) from a brutal, body snatcher-styled invasion. It also saw Eleven's (Millie Bobby Brown) adoptive dad Hopper meet his untimely end, El apparently losing her psychokinetic powers, and Joyce (Winona Ryder) moving the Byers clan out of Hawkins with El in tow. 
The Stranger Things season 3 post-credit scene teased major twists after the finale — showing a military base in Kamchatka, Russia apparently open to the Upside Down that houses a full-grown Demodog and an unknown American prisoner that many think could be Hopper (though the theory of "the American" being Matthew Modine's evil Dr. Brenner is equally enticing). 
So, regarding new places fans might see on season 4 of Strangers Things, they should first and foremost expect to spend time with Joyce, El, Will (Noah Schnapp), and Jonathan (Charlie Heaton) as they try to adjust to their new environs. In and of itself, that should be an exciting turn of events, with El making do sans her powers and her Mike-time. It should also be interesting to see how Mike (Finn Wolfhard) and the gang fare in Hawkins without a few of their closest friends and allies. Even more intriguing is the idea that the gang will somehow find their way to that Russian compound with plans of freeing "the American" and closing down the Upside Down portal for good. Exactly how and when that might happen on season 4 is still quite the mystery.
The prospect of the Hawkins crew (and Stranger Things itself) venturing off to new lands on season 4 will make it pretty easy to bring the purported new characters into the fold. As for the teens, it's a safe bet that at least a couple of them will be students at El and Will's new school. If that's the case, we'd put money on those two characters being the entitled jock and the Spicoli-styled stoner. The "metalhead" will probably also be one of those students — but assuming the adult character is indeed a well-connected Russian in charge of the icy compound glimpsed in that post-credits scene (be he a scientist or an upper-level military sort), said "metalhead" could actually be the son of the man in charge. He might also end up being an ally to Hopper (or even the Hawkins gang) as they try to take care of business in Russia.
There's also the possibility that none of those theories come to fruition. For all we know (and don't know) at the moment, the Duffers could stick with Hopper's death, fracture the Hawkins crew in tragic ways, and unleash the Mind-Flayer on an unsuspecting world with little hope for mankind's survival. Those mysteries will remain unsolved until Stranger Things season 4 hits Netflix, whenever that may be. In the meantime, it appears we're all stuck humming the theme song from The NeverEnding Story to tide ourselves over.