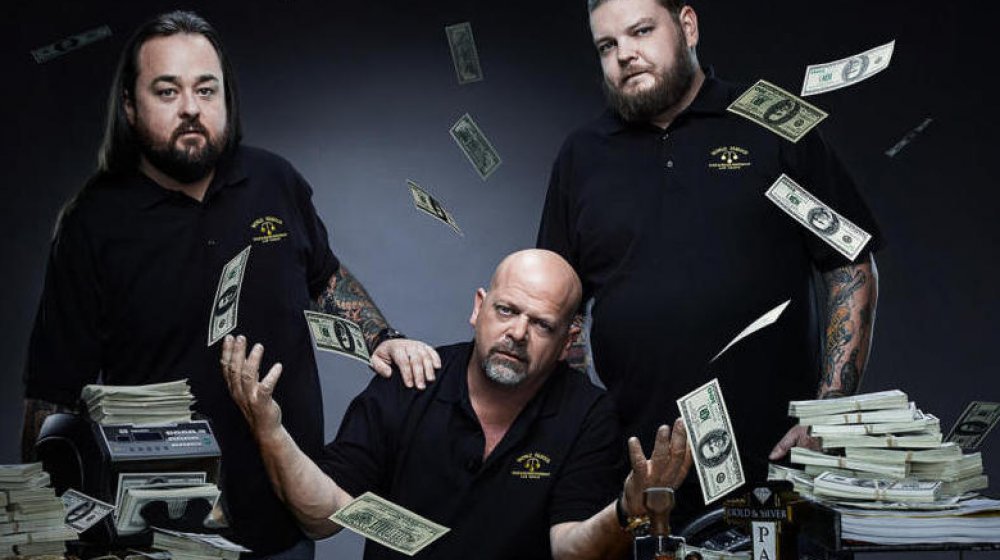 A cocky seller, who says he unsuccessfully tried to sell Rick a DeLorean in the past, struts into the Pawn Stars shop during season 15 with a screen-used cover of the Sports Almanac featured in Back to the Future Part II. Christopher Lloyd, who plays mad scientist Doc Brown, and Thomas F. Wilson, who plays bully Biff, have signed it. But Big Hoss is quick to point out that star Michael J. Fox did not.
The whole basis of the 1989 movie — which bounces between 1985, 2015 and 1955 — revolves around the Sports Almanac, which reports sports statistics from 1950-2000 and is used by Biff to alter the past in his favor. It's one of 24 prop almanacs made for the movie, because every time an actor held one it got wrinkled.
It is authenticated by the Back to the Future propmaster. However, he says the autographs actually decrease the value, which is somewhere around $2,500. This makes the seller raise a suspicious eyebrow because he thinks it's worth $7,500. So when Rick offers $1,500 for the piece, the seller gives him some lip, telling Rick not to make the same mistake as the DeLorean. To this, Rick extends his hand, says have a nice day, and sends the guy on his way with the almanac in hand.