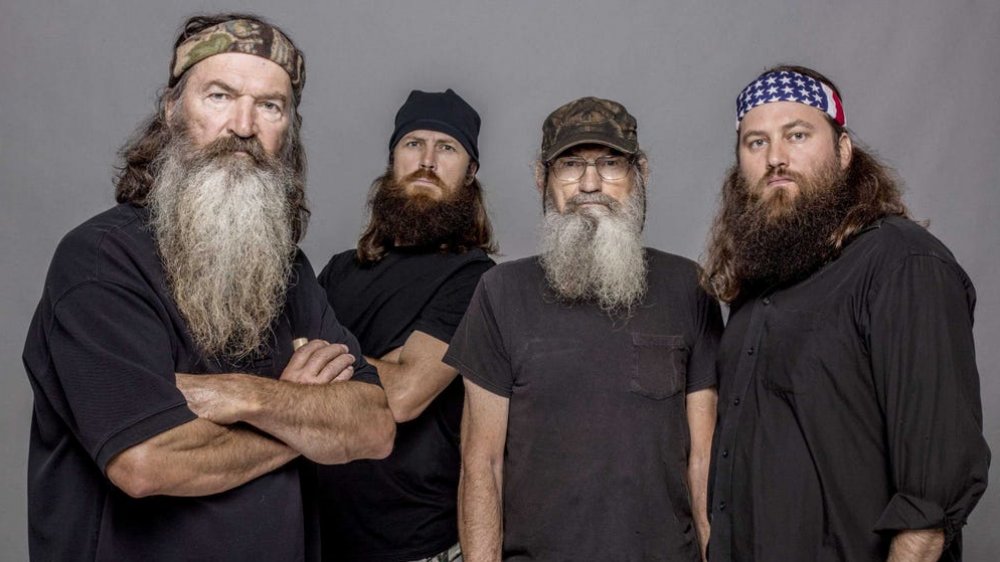 At the time of the cancellation announcement, issued shortly after the season 11 premiere, the network and family issued a joint statement to say that it had been a mutual decision. 
"After five years, 130 episodes and one of the biggest hits in the history of cable, the Robertson family and A&E jointly decided that Duck Dynasty, the series, will come to an end after this season," the network's statement said; accompanying it was a video of the Robertson family making the announcement.
There is one thing, however that cannot be ignored: the fact that the show's ratings dropped drastically in 2014, after Phil publicly aired his views on homosexuality and his perception of the pre-Civil Rights era. The numbers don't lie, and viewers were simply tuning out following the controversy. The GQ piece ran between seasons 4 and 5; by the end of that fifth season, viewership had dropped by 2.4 million from the previous season's record breaking numbers. With their beliefs taking on a whole new light in the eyes of the public, the duck hunting family from Louisiana simply weren't the benign presence that they had once been in the homes of their audience.