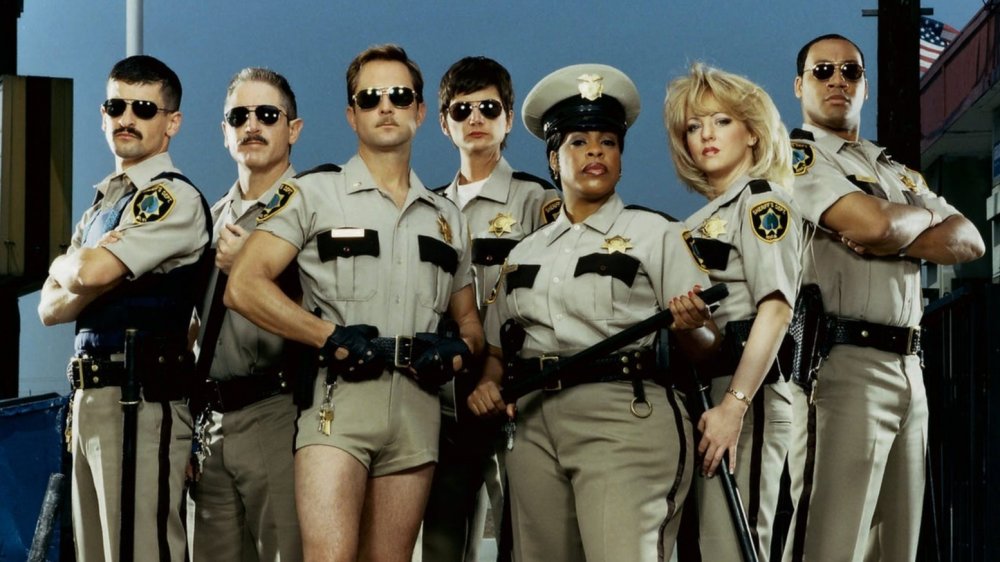 If a movie is even reasonably profitable, talks of a sequel tend to follow. Such is the case with Reno 911!: Miami — which is over 13 years old as of this writing. With the series' newfound success on Quibi, another film might not be too far off. Discussions about the possibility have taken place in the years since the original, but nothing has come to fruition. Lennon made sure to provide an update on the project — potentially entitled Reno S.O.S.
"So we wrote the outline Reno S.O.S., which is basically Lord of the Flies. Basically, we're transferring a prisoner somewhere, and we end up on an island; it was exactly like a Lord of the Flies kind of scenario." While that is an interesting prospect, Lennon also elaborated on why it never saw the light of day. He explains that "the Reno movie did well but not well enough to merit a sequel," which is a shame given the chemistry shared between the cast members. For now, it seems as though the only place to watch any new Reno 911! content is Quibi. Should this season gain enough traction, however, expect another film in short order.
Reno 911!'s triumphant return is currently available exclusively on Quibi.