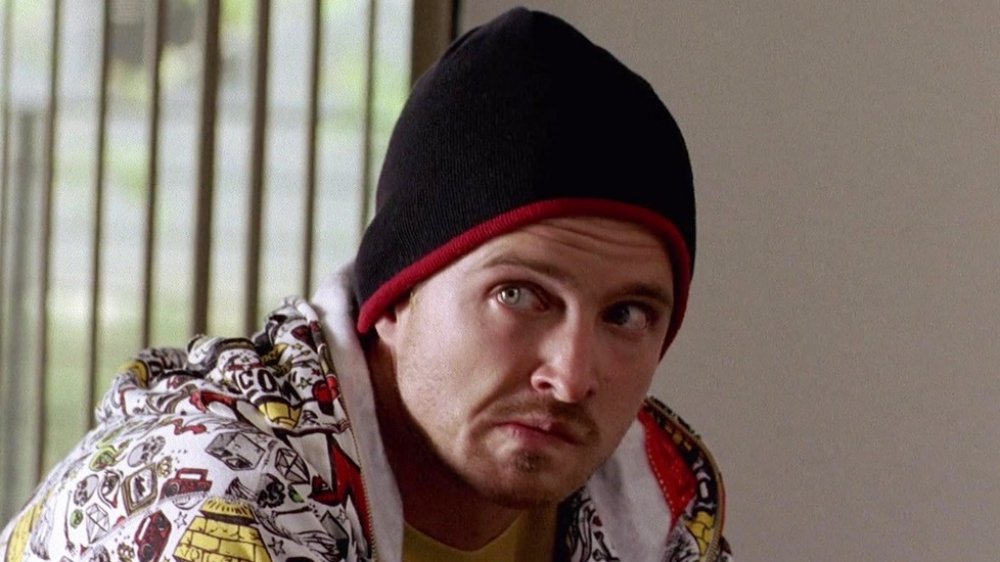 One of Gilligan's pitches to studio executives before Breaking Bad entered production would have seen Jesse killed in a drug deal gone bad. Blinded by rage, Walter was to kidnap the guy responsible, holding him captive in his basement and torturing him in unspeakable ways. (via IndieWire)
Studio brass talked Gilligan down from that particular ledge, but the idea of killing Jesse off remained — until fate intervened. Jesse was to meet his fate in the ninth episode of Breaking Bad's first season, but you may have noticed that said season only consists of seven episodes. This is because in the middle of its production, the 2007 Writers' Guild of America strike got underway, forcing the season to be shortened.
Faced with having a bunch of time on his hands while the issue slowly resolved itself, Gilligan got to thinking. As he began to plot the trajectory of the show's second season, he began to have a change of heart about Jesse — which never would have happened if the writers' strike had been averted, and the first season of Breaking Bad had kept to its intended production schedule. It may be the only time in television history that a character was given a stay of execution on account of writers refusing to do their jobs, but as Gilligan was forced to admit, the strike wasn't the only factor in his eventual decision to let Jesse live.