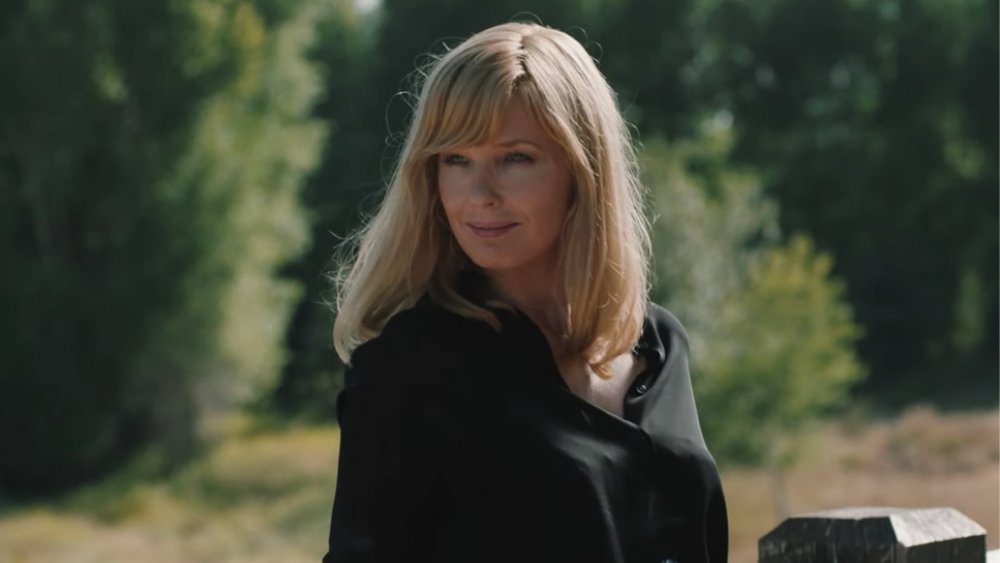 Beth obviously hasn't been an angel on Yellowstone's first two seasons, but her increasingly hostile attitude towards Jamie has become one of the character's defining traits. While harsh words have frequently been exchanged on the series, what makes Beth's venomous offering to her brother so damning is the clear intent behind them. If you've watched the scene in question, you know Beth's words weren't merely cast in the heat of the moment. She meant them with every fiber of her being, and showed not an ounce of regret having uttered them.
Thus, the question then becomes this: "Why does Beth hate her own brother so passionately?" Truth is, we haven't a clue why. Beth's blind hatred for Jamie remains one of the most compelling mysteries of the entire series. Not surprisingly, its origins have spawned a few vivid theories from Yellowstone's fanbase. And if the most prominent theory turns out to be true, well, Beth may have good reason to despise her brother.
The theories involve Beth's on-again, off-again relationship with Dutton ranch-hand — and "adopted" Dutton sibling — Rip Wheeler (Cole Hauser). While Beth and Rip's relationship has notably been on-again of late, the fan theory implies it's long-term "off-again" status may have been the direct result of Jamie's meddling. More tragically, it may also have resulted in the loss (or termination of) Beth's pregnancy. While that pregnancy has yet to be confirmed on Yellowstone, should either of these theories come out as true, they would easily affirm Beth's bitter resentment towards her brother. 
As the Beth and Jamie drama barrels ahead, it seems certain to explode in truly dramatic fashion. When it does, we can't help but think we might be forced to reassess Beth's worst deed on Yellowstone.