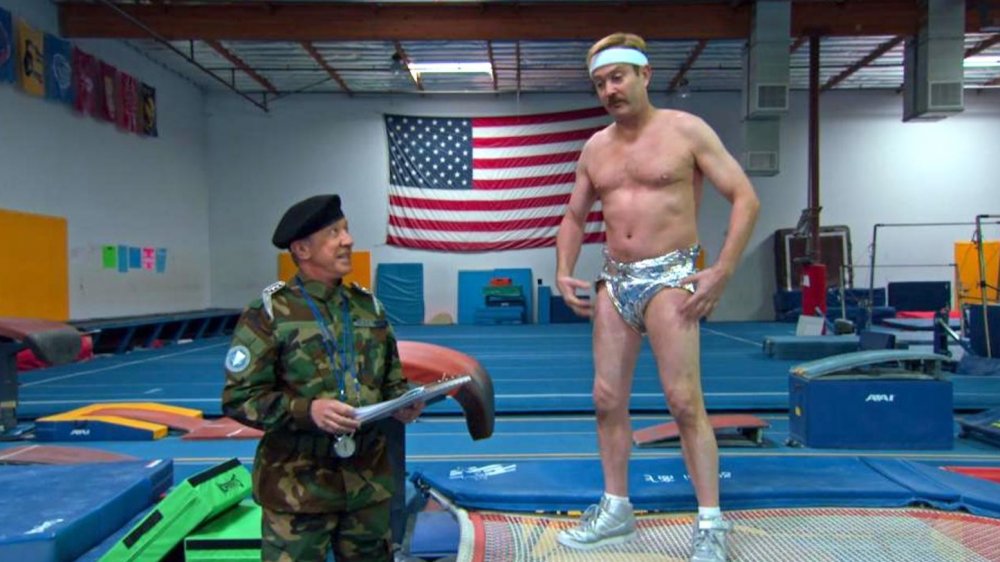 The interesting thing about Tim Allen's part on Reno 911! is that it was an acting role within an acting role. He played a ventriloquist playing Commander Lance. Surprisingly, this isn't the first occasion in which he's played someone pretending to be a savvy space explorer. 1999's cult classic film Galaxy Quest, in which Allen stars, includes a similar central conceit.
In the film, Allen's Jason Nesmith is a washed up TV actor milking the convention circuit for everything its worth. His primary claim to fame was a role on Galaxy Quest, a show within the film about a ragtag crew of space explorers a la Star Trek. As the film launches into its zany plot, Nesmith is abducted by actual aliens alongside his cast-mates from their classic sci-fi TV series. The extraterrestrials believe all of their serialized adventures to be historical and enlist their help to overthrow their oppressive planetary government. Allen and his crew of actors find themselves whisked off to space, and charged with saving an entire alien race — higher stakes than training Dangle, certainly, but still an interesting parallel.
Reno 911!'s comeback season is streaming exclusively on Quibi. Sign up today with plans starting as low as $4.99, with full access to their ever-expanding library of originals, reboots, and adaptations.