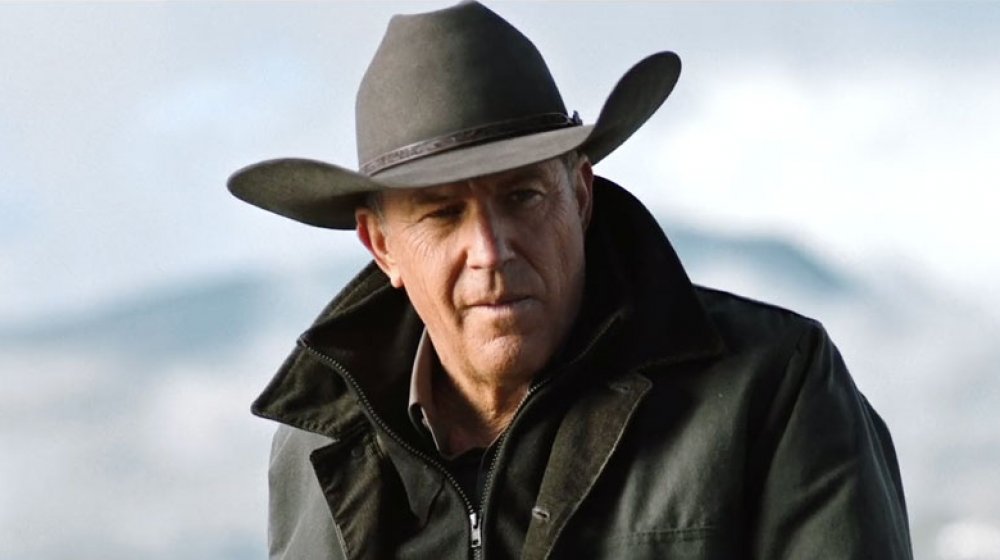 Costner isn't kidding about those stunning places. The series follows a family in Montana running their ranch in the shadow of Yellowstone National Park' with a location like that, the views are indeed idyllic and peaceful. Of course, there's much more to the story than simply a great view. The land surrounding Yellowstone is prime real estate, and the show follows the Dutton family as they fight to keep their land out of the hands of developers, major corporations, and even politicians. 
It's easy to believe that those picturesque, scenic views are part of the reason Costner agreed to get on board with Yellowstone, and the modern twist on a classic wild west story also wouldn't have hurt for an actor who has played the cowboy before. But Costner has admitted that he was a little leery of taking on such a significant commitment with no guarantee of success, eventually agreeing simply because he felt the show needed to get made. "I felt like in a way a lot of it had been put together because of me agreeing to do it," he told Good Morning America in June 2019. "I thought actually if I would have said that I wouldn't do it, it would have crumbled before it got started. I took the weight on of emotionally not wanting to have the show crumble."
Fortunately for Costner, his risk has paid off. The show grew from strength to strength, with season 2's rating and viewership only improving on the first season's. As a result, Yellowstone's third season was already announced back in June 2019, a year ahead of its release date. 
As he hinted at while speaking to GMA, Costner's name alone could be credited with bringing a great many fans to the series in the first place, so it's easy to justify his rather sizable paycheck. All things considered, Costner has earned his $500,000 payday for each episode of Yellowstone. The actor is easily the biggest name on the cast list, bringing a wealth of experience in the genre with him as well. Being the patriarch of the family, he also spends the most time on camera of the entire cast.