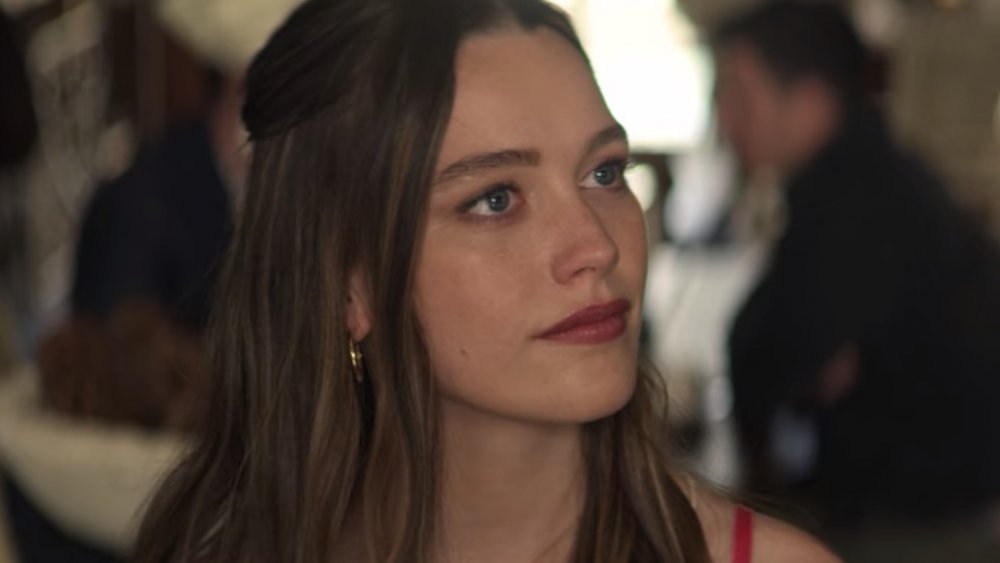 Sorry Mary-Kate and Ashley, there's a new actor being typecast as a twin. But it's working for Pedretti — and for Netflix. Before playing a fraternal twin on You season 2, she played one on The Haunting of Hill House. On the first season of the streaming service's horror series, Pedretti portrayed the adult version of Nell Crain. British actor Oliver Jackson-Cohen appeared as her twin Luke, despite being nine years her senior.
Clearly, Pedretti isn't afraid of exploring grim subject matters, from murderers like Love Quinn to murder victims who refuse to stay dead. However, the actress has a less scary take on Nell. In an October 2018 interview with Decider, Pedretti said that rather than play Neill as the typical terrifying reanimated corpse or ghost, she imagined the confusion and pain the character would feel when she "woke up" dead.
Audiences may have had trouble sleeping after finishing season 1 of the show, but Netflix found nothing scary about the viewership numbers, and is now turning Haunting of Hill House into an anthology series. The newest season, The Haunting of Bly Manor, is expected to debut sometime in 2020. We already know that Pedretti and Jackson-Cohen will be back for season 2, along with cast mates Henry Thomas and Kate Siegel, all of whom will play completely different characters. There are also unconfirmed rumors that Hill House actress Carla Gugino could return for Bly Manor. Pedretti will be playing a governess named Dani in a story loosely based on Henry James' iconic ghost story The Turn of the Screw.