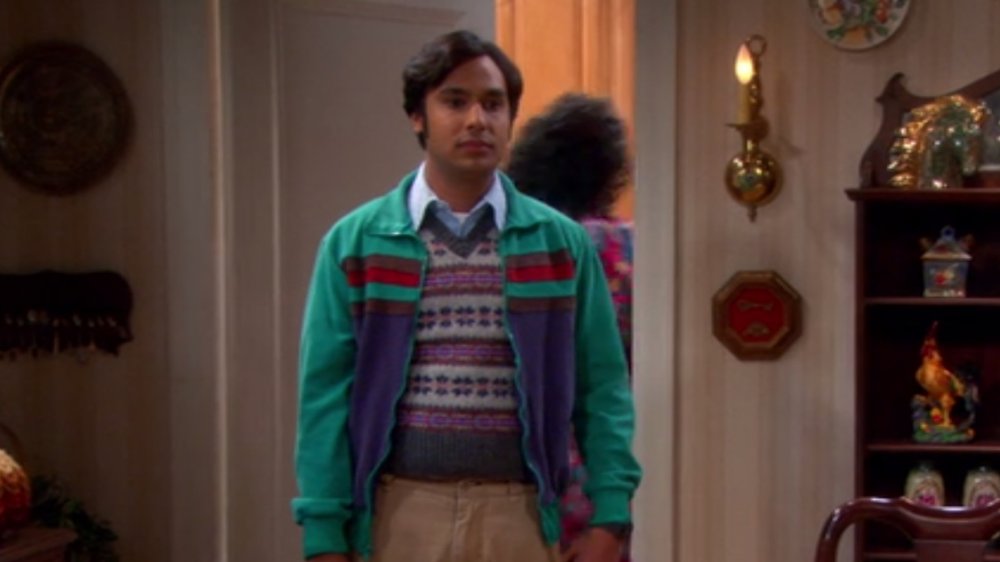 The Big Bang Theory creator and executive producer Chuck Lorre intentionally placed Mrs. Wolowitz in a prestigious line of sitcom characters who are heard but never seen. Notably, he wanted to reference Carlton the Doorman from Rhoda, a spin-off of The Mary Tyler Show that ran from 1974 to 1978. In 2012, actress Carol Ann Susi told Cleveland.com's The Plain Dealer that she wasn't sure if Mrs. Wolowitz would be a recurring character until after her second episode, when Lorre told her, "Carlton the Doorman. That's the kind of thing we're going for here." She added, "He said, 'You don't mind not seeing the hair and makeup people for the next 10 years?' And I said, 'Not at all, as long as I get paid.'"
Lorre never publicly expounded on his thought process behind keeping Mrs. Wolowitz a perpetual mystery. However, before The Big Bang Theory season 6 aired, executive producer Steve Molaro shared with The Hollywood Reporter that the shot of Mrs. Wolowitz at her son Howard's wedding was supposed to be the first and last time audiences ever saw her. "Isn't she better left to the imagination?" said Molaro. "There are no plans to actually see her on camera and I think it's probably better that way." As mentioned, though, Mrs. Wolowitz actually did appear on episode 15 of that season, but the surprise was worth the slight deception.
From a story perspective, hiding a character builds them up in an audience's mind to a point where they can be far more comical than any real person. However, one theory posed by a fan suggests a different reason as to why The Big Bang Theory never showed Mrs. Wolowitz apart from those two tiny glimpses. The idea points to Howard and Mrs. Wolowitz's contentious relationship, which mostly involves the pair shouting to and at each other. This plays out more comedically when she's off screen and the yelling happens over the phone or out of sight — but if viewers actually saw Mrs. Wolowitz's face when her own son berating her and criticizing her appearance, it would be quite an uncomfortable experience — and might make Howard seem borderline abusive.