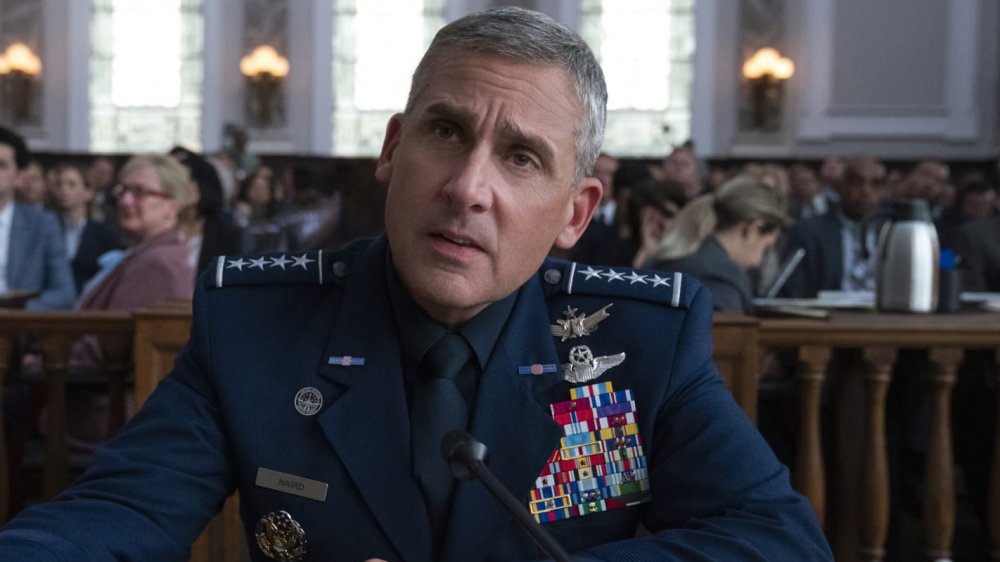 Alongside comedic greats like Lisa Kudrow and Ben Schwartz, fresh faces like Tawny Newsome and Diana Silvers, and legends like John Malkovich and the late Fred Willard (who stars as Mark's father in his last acting appearance), Carell easily carries a talented cast through the show's first season. As a recent addition to Netflix's lineup, Space Force hasn't yet been confirmed for a second season, but based on its all-star roster and Daniels' influence — as well as its cliffhanger ending — it seems pretty likely that the series will return for another batch of episodes.
Throughout the show's ten-episode first season, Mark Naird tries his best to make the Space Force into a literal force to be reckoned with, despite serious disadvantages. Surrounded by buffoons like the Space Force's social media manager F. Tony Scarapiducci (Schwartz), Naird struggles to simultaneously get American boots back on the Moon and balance his rocky family life, with his daughter angry about their move to Colorado and his wife Maggie (Lisa Kudrow) in jail.
However, as mentioned, the first season of Space Force definitely sets up a second turn. After finally making it to the Moon, Captain Angela Ali (Newsome) follows orders from the Joint Chiefs of Staff — which Naird defied — to attack an enemy Chinese base nearby, but ends up losing the American base and all of their supplies in the process. With the ragtag group of American astronauts stranded, viewers are left wondering how they could possibly recover while so far from home.